C
L
A
U
D
I
O
P
R
C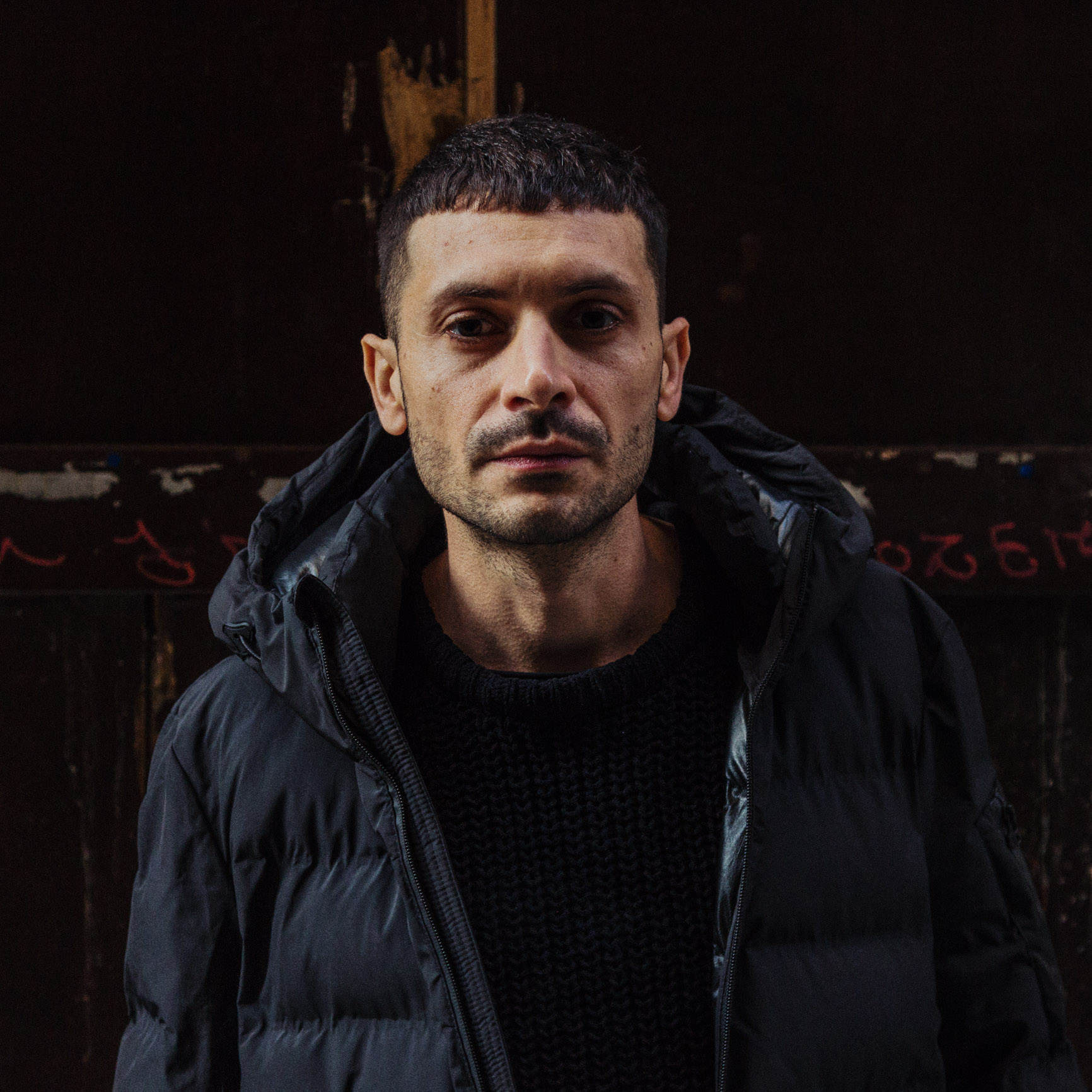 27-05-2022

Cagliari, Sardinia
Artists currently creating subtler techno, are paradoxically those who swim against the current. Counterculture usually has its own rules - strong and explicit statements were a counter to the message for the masses. The techno scene can be truly perverse.
The current state of things makes it even more important to recognize those artists who have been following their own paths for years rather than the prevailing fashion.
Claudio PRC is one of those. Claudio is always warm and sincere but his quiet and calm nature adds a touch of mystery to everything. His music is no different. If you want to know what Claudio's path has been like from the very beginning, without further ado, we invite you to read our latest interview about his club heritage.
How do you define your sense of belonging to the electronic scene and clubbing?
I approached electronic music, especially techno culture, because, in this, I recognized a strong sense of belonging, a refuge, an escape from the outside world. Through electronic music I was able, and fortunately still can, to convey what are the emotions I feel in everyday life, my deepest moods and share them with all the people who make part of it. Knowing and being part of techno culture is one of the most beautiful things that could happen to me in life, thanks to techno music I have formed very important relationships with many people all over the world, connections rooted in one common thing, I found in clubs a home, a place where you can share unforgettable moments and experiences that have shaped me both as an artist and as a person.


How did the scene develop on your Island, Sardinia?
The culture of electronic music in Sardinia has a very long history. I was not born yet when everything was formed, but through the testimonies of the promoters and DJs of that time, I can confirm that it was one of the most exciting and revolutionary moments not only for the island but also for Italy and the whole Europe. Art Directors such as Claudio Ara and his Harder Times crew, an organization that was composed of masters DJ like Andrea Young, Marascia, Andrea Ferlin (just to name a few)...and which among the first hosted the pioneers of electronic music at an international level, it planted the first seeds of a culture which, even if with many difficulties, has remained alive over the years. I can also remember another important organization called Metropolitan Groove, where Stefano Razzo, a dj who belonged to it and owner of the Sardinian Remix Record shop, was one of my first dj mentor ever. My first experiences into the Sardinian clubbing scene are connected to a club that since the early 2000s has made a strong difference on the island, in the city of Oristano, near my hometown Terralba, which is called Ovest Club. In that place I did my apprenticeship for several years, as a resident dj, opening the parties to various national and international guests who performed in the club week after week.
I was 17/18 years old. At the time there was also another organization that proposed a kind of techno and which was called Area Mito. But it was after I finished high school and I moved to Cagliari, the capital of the island, that I came into contact with Matteo Mannu and his Basstation crew, an organization that will later become and still is my real home. Here I found what I was looking for, a style of techno that belonged completely to me, devoted to the sound of Detroit and Berlin. With Basstation, in the last 15 years, we have created a disproportionate number of parties, in recent years not only linked to the concept of the pure techno party in the club but also dedicated to avant-garde music and arts. Definitely, Sardinia also claims a large number of artists and producers who have had and have a great impact on the international electronic music scene, who have influenced not only the inhabitants of the island, keeping the scene there alive, but also generations of people all over the world and for this I feel so proud to belong to this rich and exciting scene.


Which is your vision about the scene?
As I said in the first question, the scene for me has been and is a refuge that must protect us from the outside world, a place of free expression, respect and culture, and I would like it to be the same for other people. The scene, the club or the party must be a safe place for all those people who feel discriminated, who feel fragile and who may find difficulties to express themselves in the difficult everyday life. It must not be a place of vulgar business, as often is happening, but a place of welcome, a place where we can help each other, a place that we can call home.



Which are the national and international labels that deserve a mention from you?
There are so many actually, so it is quite difficult to say, I can tell you the ones that I play most which are for sure, for which regards international: Hypnus Records, Astral Industries, Delsin Records, Semantica Records and Non-Series; nationals: Attic Music, Outis Music and Mental Modern among the most famous, in the other hand there are a lot of new underground record labels, between international and national, which are doing very well and which I can see a bright future for them which are Harmony Records, IO Records, Lowless, Monday Off, Danza Nativa.


Clubs and venues that have particularly affected you?
First of all the clubs in Sardinia, I think that growing up playing in small Sardinian clubs was the hardest and strongest school I have ever been able to do. To propose a certain type of music in a small place and be able to make my concept understood was not that simple. As well in those clubs, people have seen me born and grow so their judgment is the most sincere and important to me. Then over the years, I had the opportunity to play in many parts of the world, so every experience was different and meaningful. I can't not mention Berghain, Tresor in Berlin, or Bassiani in Tbilisi of course, as well as the experiences in Japan, Colombia or the most recent in India. All places have affected me, particularly each one for its unique characteristics.

How is the present? What strengths and problems do scenes face up?
We are certainly experiencing some ambiguous moments regarding the cultural aspect of the electronic music scene. What was previously a niche, inevitably, in recent years has become more of a mass phenomenon, which can take on both positive and negative aspects. If on the one hand there is more awareness and an interest in a culture that has firm roots in its history and its evolution, on the other hand, we see a total sale of this, exploited for economic purposes only. In the era of social media, it looks like the image is more important than the content. I would like art to be put above everything, meritocracy above everything.


What would you like to say to a young person who wants to approach the electronic music scene for the first time? And which are the collectives that most excite you at this moment?
After having said what I said in the question above, I would like to say that no person who intends to approach this world should not feel heartbroken or dejected anyway, because luckily there is still a good part of artists, promoters and enthusiasts who strongly believe on the values in which this culture was founded, willing to help each other. In recent years I have seen the growth of many collectives that are committed to creating projects with great artistic and cultural content. It makes me think for example to the work of Art Bei Ton in Berlin, which makes me happy and hopeful towards new generations.




Claudio PRC on Instagram